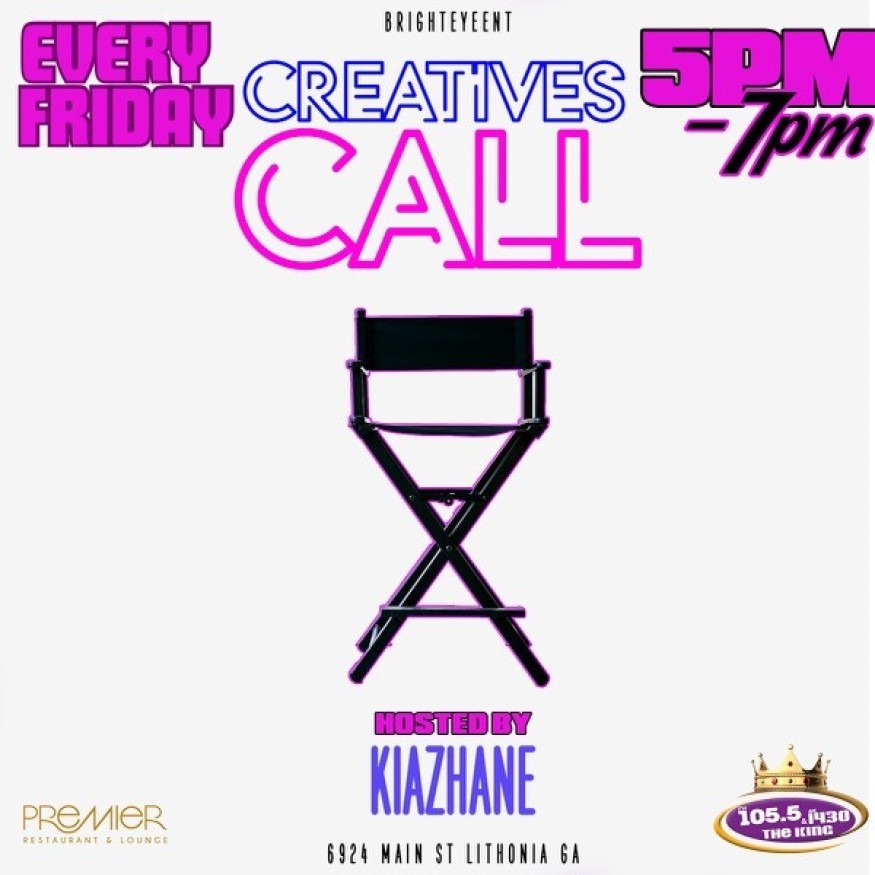 112 views
From October 13, 2023 - 06:00 AM
to November 24, 2023 - 06:00 AM
Premier Lounge ATL
6924B MAIN ST
30058, Lithonia
EVERY FRIDAY AT PREMIER LOUNGE ATL, 105 The King, we are looking for CREATIVES! BRIGHT EYE ENTERTAINMENT PRESENTS & HOSTED BY KIAZHANE!
Welcome to our Creative Casting Call! We're on the lookout for talented individuals ready to bring imagination to life. Whether you're an actor, artist, producer, engineer, writer, voice over actor, or actress, copywriter or any other creative soul, this is your chance to be part of something extraordinary. Your unique spark is what we're seeking – let's create magic together!
The creatives casting call is our invitation seeking individuals with various artistic talents and skills to participate in creative projects through our Radio Station Platform. The purpose is to assemble a diverse and skilled team to collaborate on projects, such as a film, broadcasting, theater production, art installation, or any creative endeavor that requires a blend of talents.
CLICK HERE TO SHARE YOUR CREATIVES SKILLS!